Contact Us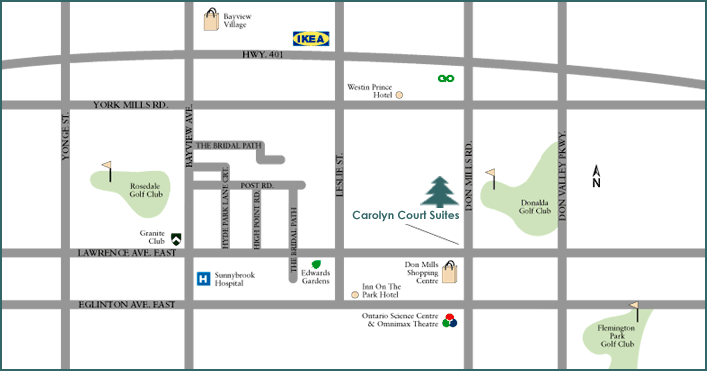 Carolyn Court Rental Suites Management Office
Suite 100
980 Lawrence Avenue East
Don Mills, ON, Canada
M3C 1R2
Telephone:  416.443.0795
Fax:               416.443.1147
Email:  jconnolly@niotproperties.com
Text:               57000 Msg:  Carolyn
Directions:
Located directly opposite The Shops at Don Mills, just steps west of the intersection of Don Mills Road & Lawrence Avenue East on the northwest corner.  The management office is located in Carolyn Court – Unit 100 – 980 Lawrence Avenue East on the ground level.
MANAGEMENT OFFICE HOURS OF OPERATION
Monday to Thursday:  9:00 a.m. – 5:00 p.m.  Friday:  9:00 a.m. – 3:00 p.m.
Available weekends and after hours until 8:00 p.m.
After hours and on weekends, please telephone the management office to receive the mobile number of the on site rental agent who will be pleased to answer all inquiries as well as show rental suites.